Tina Stinson
Founder / OwnerMarried for more than  26-years, Tina and her husband began their careers as the co-founders of the famous Portland Golf Show in 1993.  At one point growing it into the largest all-golf retail show west of the Mississippi.  Later, they assisted with the formation of the Seattle Golf Show, and also created the Eugene Golf Show in 1999.  In 2002, Tina and Eric sold the shows, along with their production company Avanti Promotions, and founded SecurePro Technologies, LLC.
A thriving electronic security business today, SecurePro grew into one of the regional leaders in access control, video surveillance and intrusion alarms for the industrial, commercial, government and (now) residential markets.  In 2008, it was time for Tina to put her mind for business to work with her passion, kids!  It was this passion that created NGTC!
As the owner of NGTC, the gym has grown from just 7 gymnasts in 2008, to what you see today.  And the future looks very bright!  Look for her around the gym as nobody spends more time at NGTC than Tina.
Tina's favorite place to visit is Yellowstone National Park.  She has spent roughly 20-weeks in the park since their youngest of 3-children was born.  She has become recognized as a bit of a Yellowstone Wolf expert, by even some of the locals.  A passion for life, Tina is just a pleasure to spend time with!
---
DIRECTORS & HEAD COACHES
---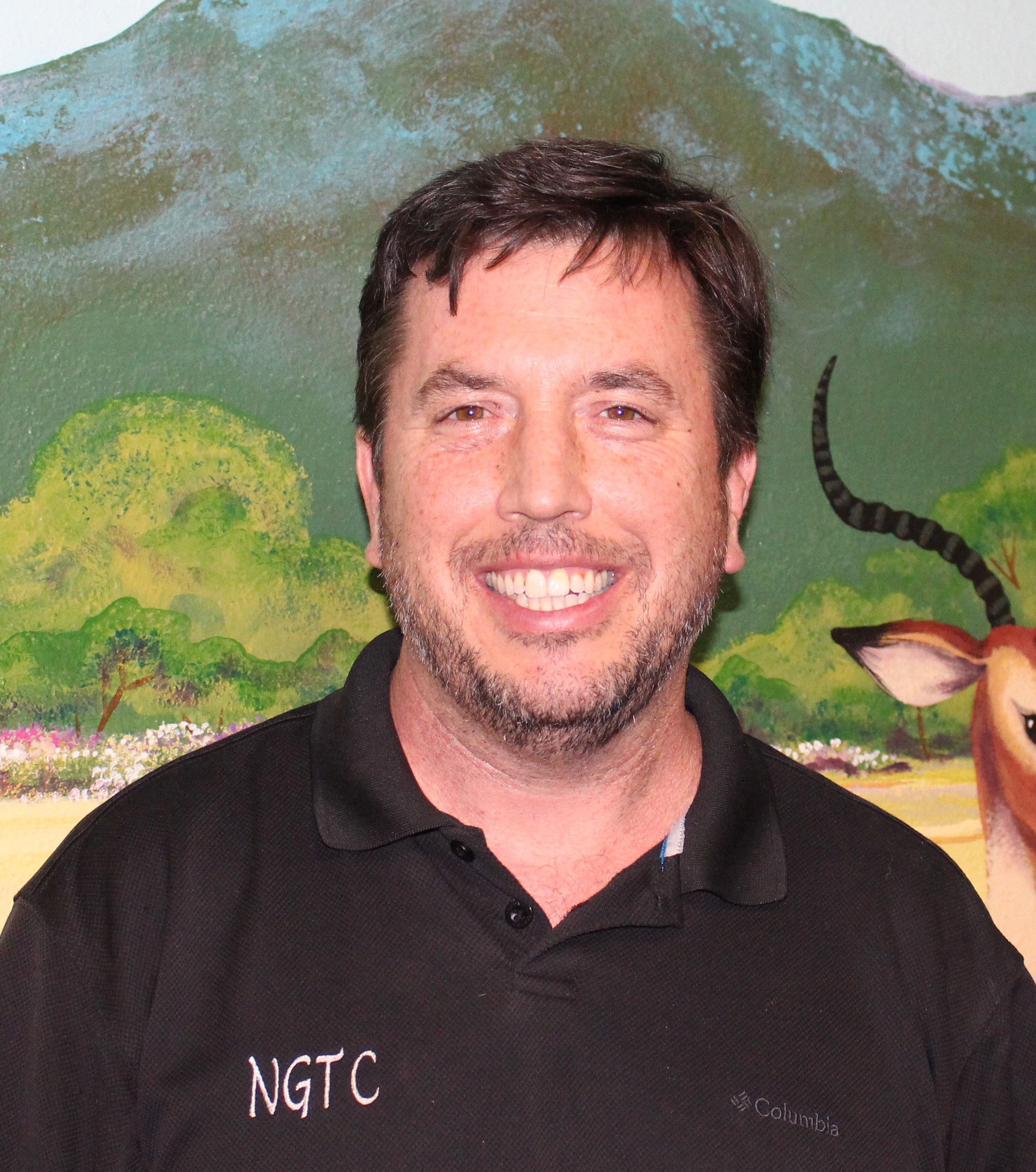 Eric Stinson
Director of Gymnastics
Level 4/5 CoachEric was the Director of Golf / Head Men's and Women's Golf Coach at Portland State University for 10 years. He started the Women's Golf Team, and later earned 2-time NCAA Coach of the Year.  He works with the NGTC girls and other athletes on the mental game, overcoming mental blocks, goal setting, achieving personal bests and helping create "Habits…for a lifetime!"
He is also responsible for putting the "serious training" into NGTC.  As Director of Gymnastics, Eric oversees the competitive programs and ensures the coaches have the latest tools and training aides to assist them in doing there  jobs.  He also set up the continuing education program at NGTC.  This program gives coaches and athletes alike an opportunity to expand their knowledge of gymnastics skills, enhance their technique as coaches / teachers /  students, and study each of team gymnasts skills using enhanced video methods and more.
In addition to sports psychology, Eric has a degree in marketing.  He oversee's the marketing / advertising at NGTC as the Marketing Director.  Co-Founder of the Portland Golf Show, Eric loves to think big, and expects his athletes and coaches to do the same.
Eric enjoys spending time with his and Tina's three kids, hunting, fishing, hiking the Pacific Crest Trail, and their german sheppard Apollo & Oliver.
---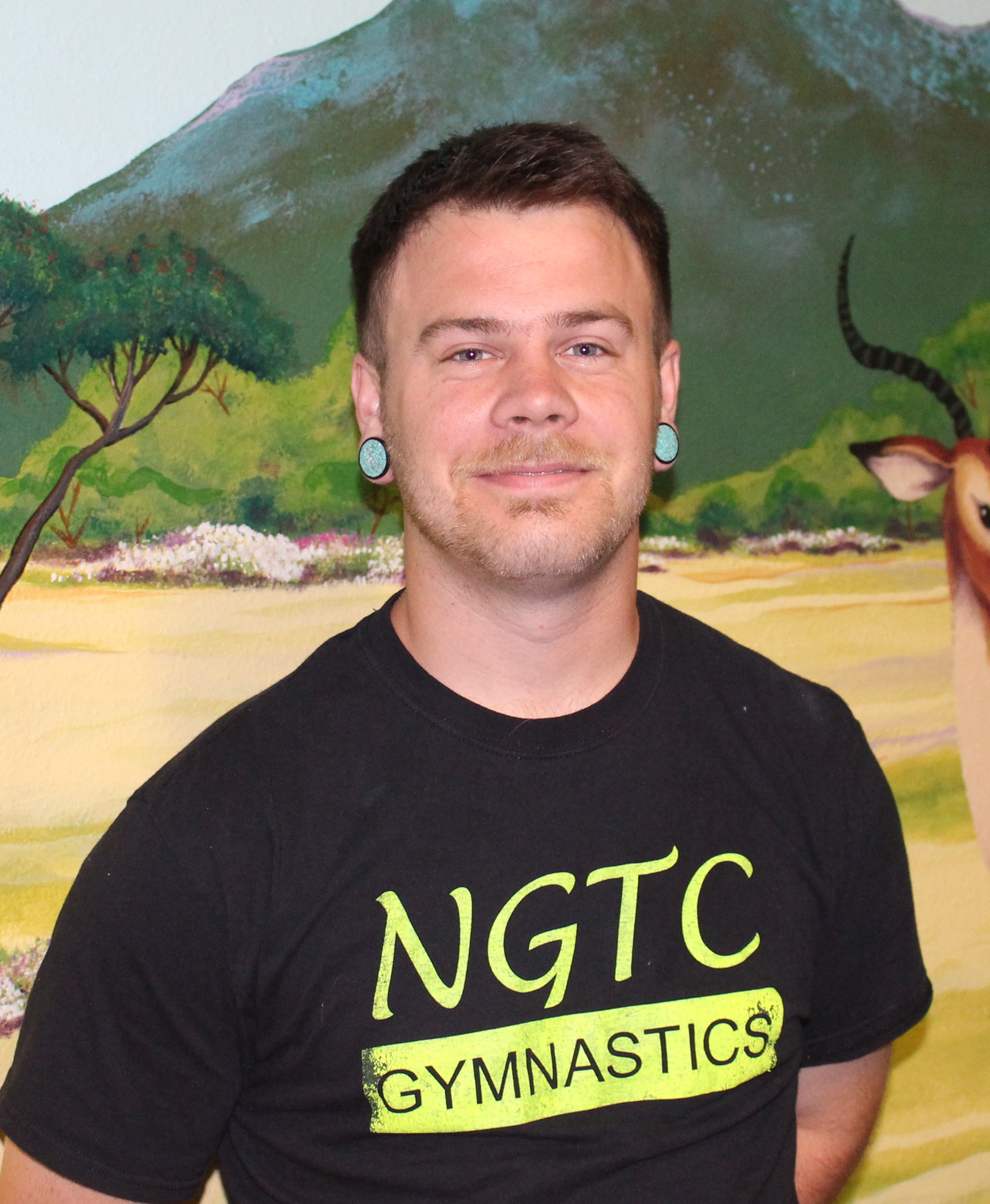 Charlie Harrell
Director – Boys
Level 4/5 Coach
A tremendous asset to the NGTC family, Charlie joined Northwest Gymnastics in the Fall of 2014.  Previously, Charlie was the Level 3/4 Compulsory Coach at Precision Elite Gymnastics, along with assisting Xcel.  At NGTC, Charlie is continuing to develop a boys program, while co-coaching the girls Level 4 and 5 teams.
A native of Iowa, Charlie  moved to the Portland area to attend college at Lewis  & Clark College where he received his degree in psychology.  He enjoys spending time with his girlfriend and the outdoors!
A former competitive gymnast, Charlie is a welcome addition to the NGTC Coaching family.  He is always a favorite among the gymnasts that have the pleasure of being coached by him.  Charlie is currently leads several recreational gymnastics classes throughout the week, including Saturdays.
---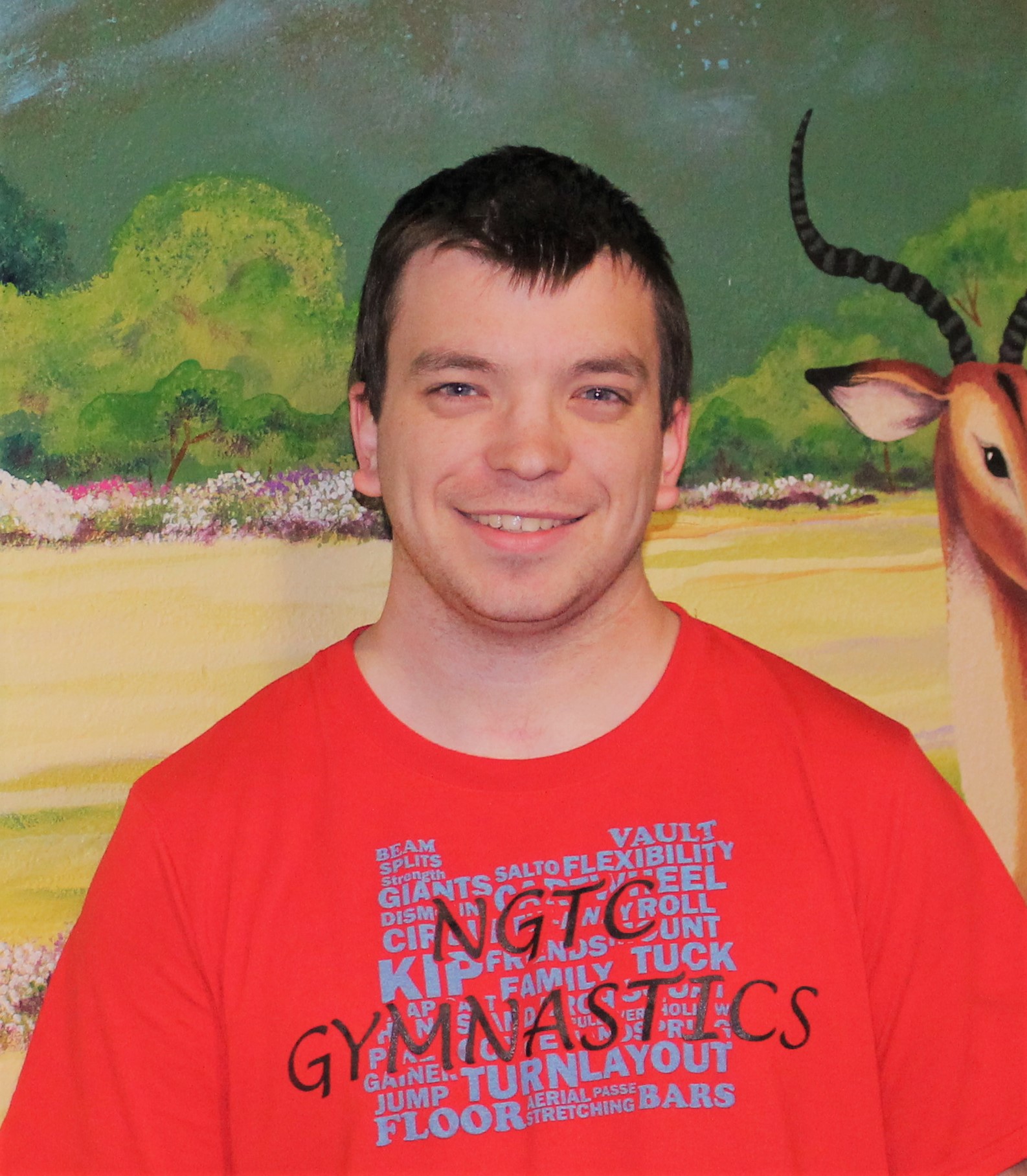 Eric Stinson, Jr.
Team Director
Optionals Coach

Xcel Head Coach
You may also see him in the office from time to time.   We also owe most of the great signage, posters and behind the scenes work at NGTC to EJ!
EJ started our Xcel program.  His teams have performed well in the 6+ years they've been around.  In 2018, his team won the Region 2 Invitational and State Championship.  And, his Xcel team was just voted the 2019 Oregon Xcel Club of the Year.  Congratulations EJ.
A private pilot, EJ is often in the skies overhead flying fixed wing aircraft.  He also enjoys hunting, fishing, camping and other local sports!  He owns White Wolf Graphics, the company that does all of the logo'd merchandise, clothing, and the website for NGTC and many other local sports organizations and companies.
---
COACHES / STAFF
---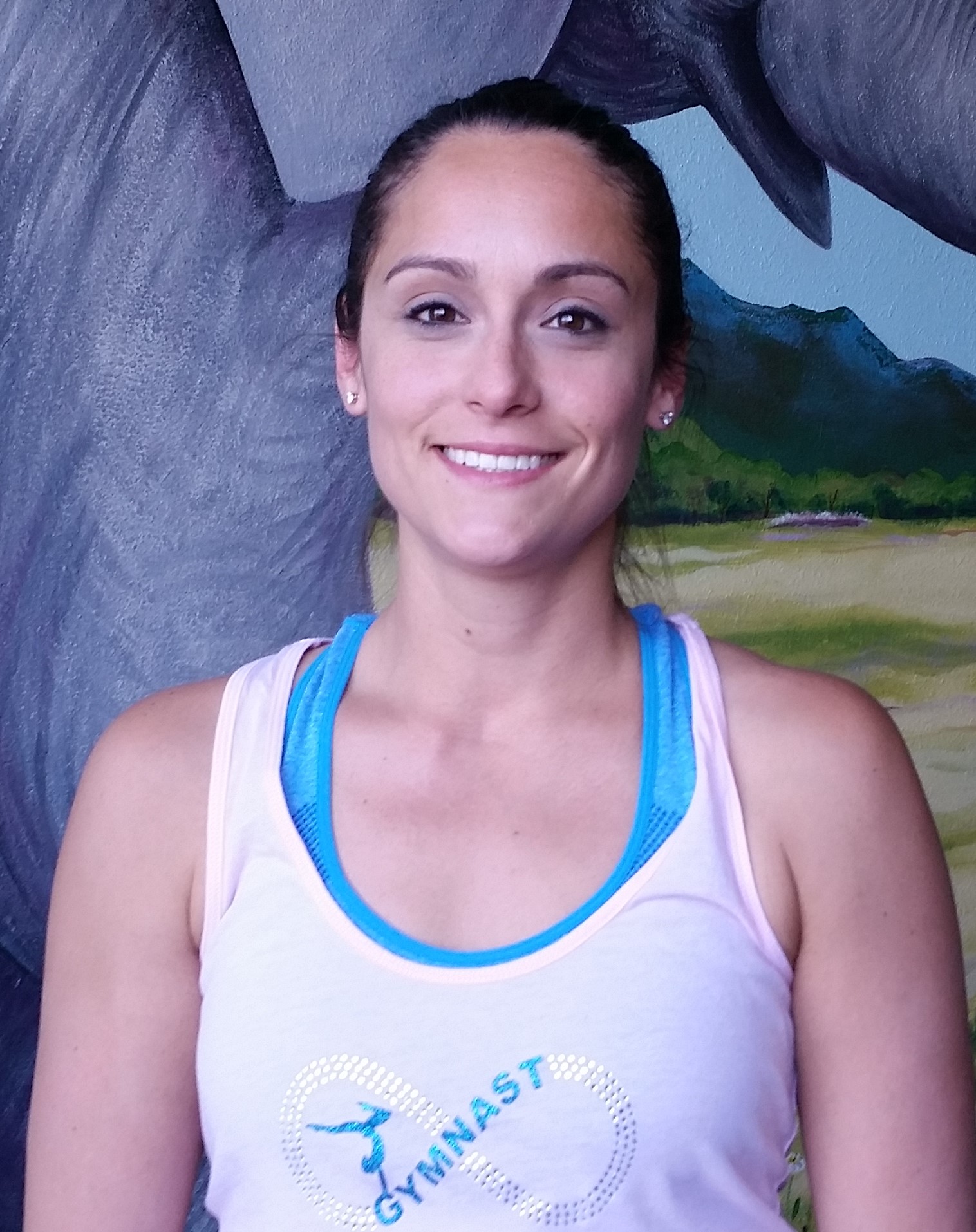 Marjorie Stanwood
JO Team Assistant Coach
Marjorie is a graduate of David Douglas HS and OSU.  Having earned a Bachelors of Science in Education and Behavioral Sciences, she has taught gymnastics for over 10 years, including preschool aged children through the Girl's Junior Olympic Team levels. Recently, Marjorie managed both the preschool and recreational programs at another gym, and more recently was a compulsory team coach the past 6 years.
A former gymnast, Marjorie also enjoys snowboarding, hiking, camping and spending time with her daughter and husband.
 Marjorie began work at NGTC on January 4th, 2016.  Her primary duty is Assistant Coach Compulsory, Level 3 Team.