The girls of the Northwest Gymnastics Training Center Pre-Team performed beautifully today to a significant crowd of family, friends and onlookers!
The event marks the first time competing in gymnastics for all the girls. Designed to provide them great experience, it is held to the same standards that a multi-team competition adheres to. Each of the girls, from Level 1's, 2's, 3's and even level 4 took their turns on each of the four events. Complete with judges, coaches, scoring tables and all the "stress" of future meets, each of the girls did a great job.
"This is a chance for us as coaches to determine whom will be invited to join the (competitive) team," stated Coach Danita. "We have the opportunity, with this meet, to get a sense for how each of the girls competes under pressure, and it's a fun-filled event for all. And I have to say, each of the girls this year did an excellent job!"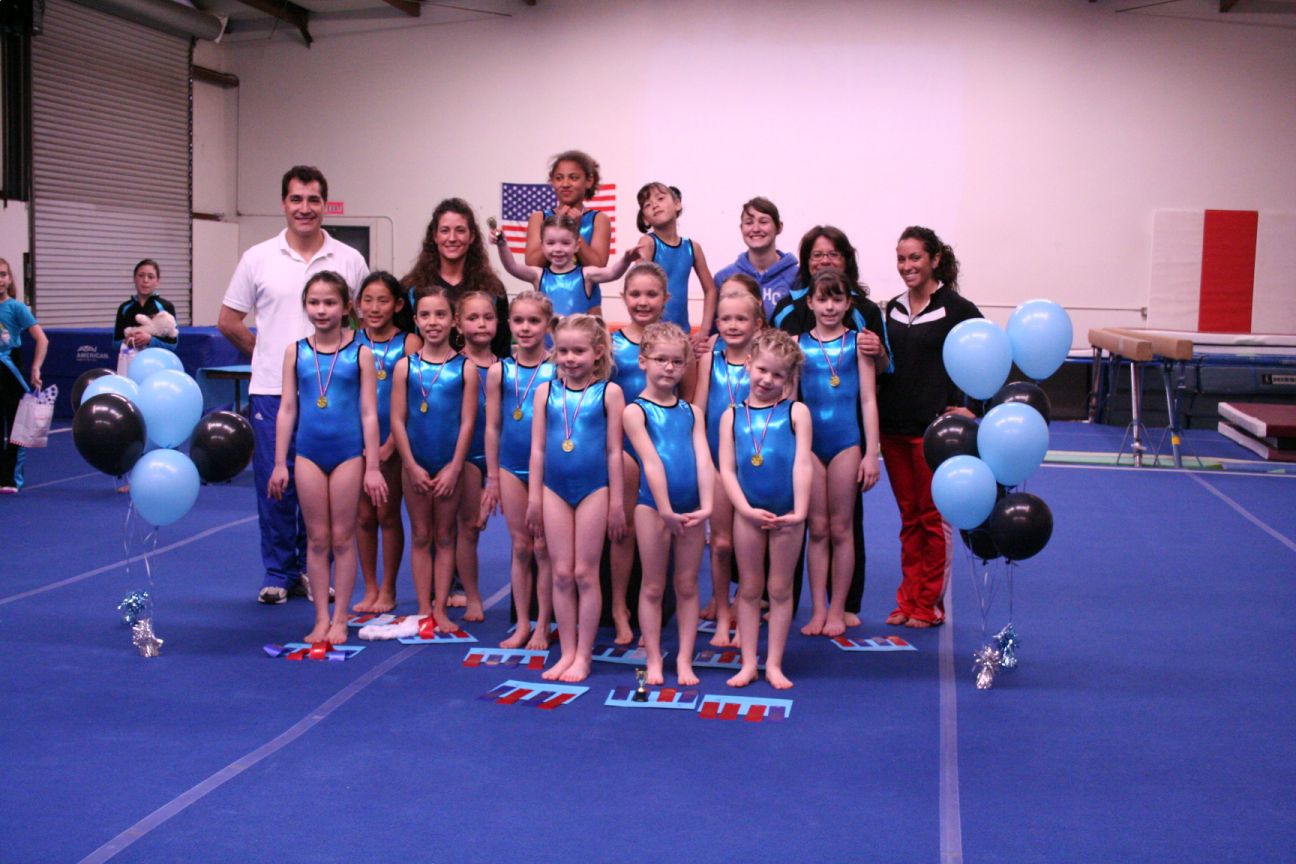 Great job to all the girls and their families! We are very proud of all of you and look forward to much more fun ahead!